Paul tells us this 3-4lb, 16" largemouth was but one of thirty he and a buddy caught in four hours in August from Haymeadow Pond. He says the pond is rarely fished so the "pickins" are good.
Time of day was early, starting at 5:00 AM when water was in the 66-70° range. Lures used were mostly Strike King.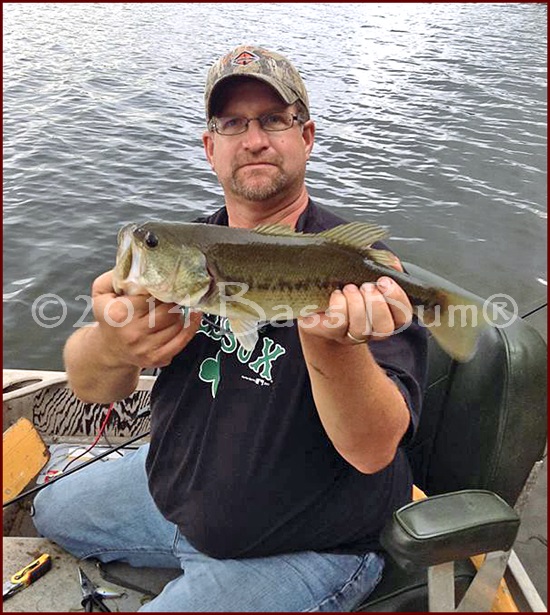 Paul Krom, Ashley Falls, Massachusetts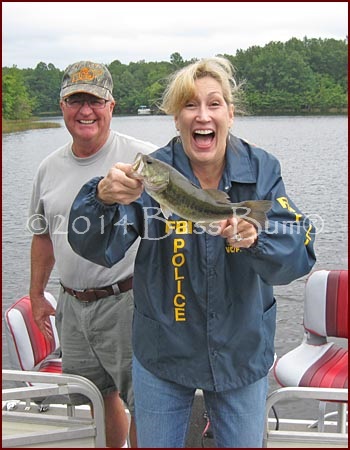 Sally Phillips, Nashville, Tennessee
Sally's first bass! That's what you call excited. The size doesn't matter with the first bass caught. Only that you caught it.

She hooked it with a shallow running Shad Rap crankbait.

By the way, she is yours truly, Bass Bum 1's, number one lady.